Have you updated your firmware yet?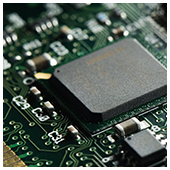 When was the last time you checked if the firmware of your gadgets are up to date? If it has been a while, then you need to do so right away. This is because you might be using outdated firmware, and doing so makes you vulnerable to data breaches and other cyberattacks.
What is firmware?
Firmware is a basic type of software that is embedded into every piece of hardware. It controls the device it's installed on, cannot be uninstalled or removed, and is only compatible with the make and model of the hardware it is installed on. Think of it like a translator between your stiff and unchanging hardware and your fluid and evolving software. For example, the firmware of a TV remote control processes the button presses and sends that data into a format that the TV can understand.
Why is firmware security important?
To clearly explain the importance of firmware security, let's use the firmware installed in a router as an example.
When you buy a router and plug it in, its firmware allows it to connect devices to your wireless network with almost zero input from you. However, if the router manufacturer is outside of California, then they might still be using the same username and password for the same router model, if not for all router models. If you don't change these default settings, you could be exposed to hackers.
Default usernames and passwords is an example of a known vulnerability, and firmware could have other vulnerabilities that cybercriminals could exploit. Black hat hackers could use these to spy on you, steal or corrupt your data, or even damage your systems. Unfortunately, firmware exploits are not rare occurrences. Not too long ago, a cybersecurity professional discovered that sending a 33-character text message to a router generated an SMS response that included the administrator username and password.
How do I protect myself?
The best way to defend yourself from firmware exploits is to immediately roll out firmware updates from the device's manufacturer. With that said, you need to keep in mind that every manufacturer has different procedures for checking and updating firmware. For instance, if you have a D-Link router, typing "192.168.0.1" into a web browser will allow you to access its firmware and update process, assuming you have the username and password. If you're unfamiliar with your router manufacturer's procedures, you can type "[manufacturer name] router firmware update" on any search engine like Google.
But remember, routers are just one example of how firmware affects your cybersecurity posture. Hard drives, motherboards, and even mice and keyboards need to be checked as well. We understand this can be extremely tedious, and that's why we highly recommend hiring an IT provider to take care of it for you. If you're curious about what else we can do to help, give us a call today!
Published with permission from TechAdvisory.org.
Source.
Share This :